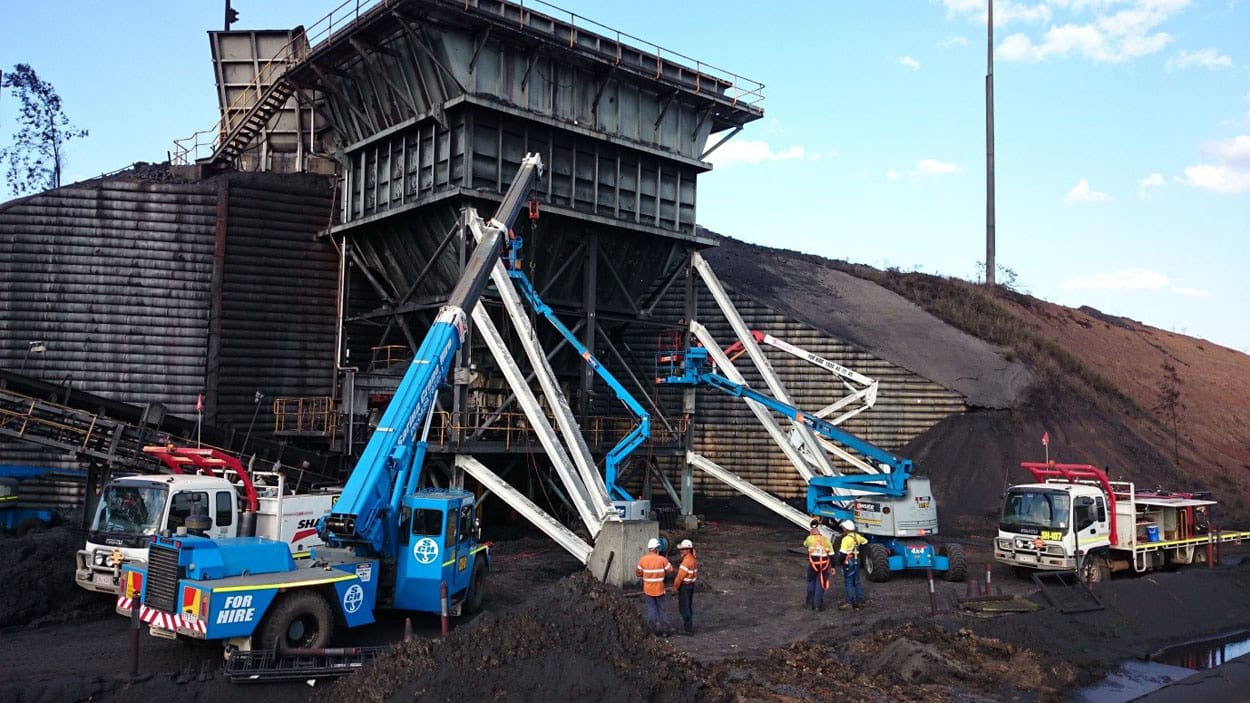 Contract
FIELD Engineers was approached by the mine manager to design a bracing system to support the ROM structure at Coppabella Mine. After lateral movement in the adjacent retaining wall, the stability of the structure was compromised raising the possibility that the ROM wall would collapse.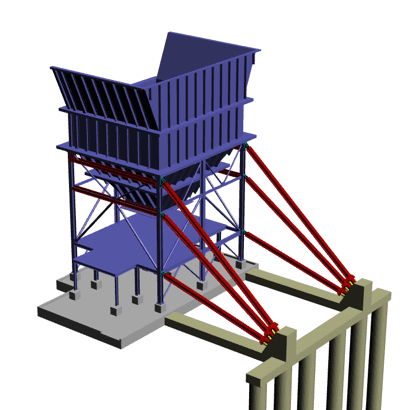 Considerations
The ROM is critical for the mine operation as the primary processing point for coal. Failure would be a catastrophic event for the mine.
Stability of the ROM structure had been compromised by lateral movement in the 13m high retaining wall.
Budgetary constraints required an efficient solution. Production demands required that the solution be installed with no down time on the ROM beyond normal planned maintenance.
SUCCESS:
The ROM was stabilised with an efficient bracing system designed for the expected remaining life of the mine (15 years).
FIELD's installation procedure allowed the system to be installed without additional disruption to production.
Designed bracing system transmitted load through a strengthened bin structure to concrete buttresses anchored by piles, ground beams and the existing raft foundation of the ROM structure.
The bracing design was completed within all budgetary constraints set out by the client.
Recent case studies
Our diverse portfolio is a reflection of the expertise and skills FIELD Engineers possess and a testament to the commitment of our team.
From concept to reality… we get it right the first time
When everyone else is scratching their heads or telling you it can't be done give us a call.