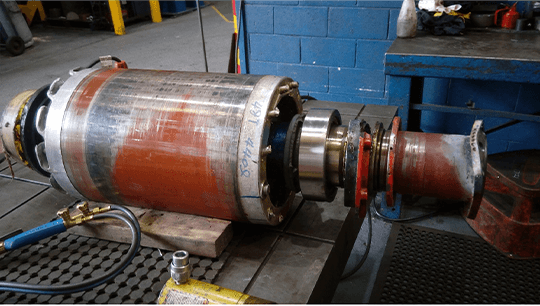 Contract
The forensic team from FIELD Engineers documented numerous failed components and conducted a root cause analysis to determine the initial point of failure.
Client needs and considerations
The gantry crane was positioned above a service shaft for the M5 road tunnel under construction in Sydney.
Due to multiple failed components, multiple potential causes were identified and assessed.
Video, load and vibration data was available for analysis by the forensic engineering team.
Approach
FIELD Engineers worked with the team on site to understand the parts of the drive system which developed enough energy during the descent of the load to be projectiles, and thus had to be reassembled.
Video analysis of the event, along with vibration and crane data, allowed many of the potential causes to be ruled out. The root cause process narrowed the list of potential failures.
Cost savings
FIELD Engineers provided the legal team with an understanding of how and why the accident occurred and advice on how to avoid such failures in the future.
SUCCESS:
FIELD Engineers prepared a comprehensive engineering investigation report for the legal team representing the construction company to use in potential litigation.
FIELD Engineers identified the most likely root cause of the failure as the gearbox input shaft bearing.
Retrospective changes in design and operation were provided to the client.
Recent case studies
Our diverse portfolio is a reflection of the expertise and skills FIELD Engineers possess and a testament to the commitment of our team.
From concept to reality … we get it right the first time
When everyone else is scratching their heads or telling you it can't be done, give us a call.