Forensic Engineering & Crane Incident Investigations Australia-wide
Cranes serve as indispensable tools on construction and industrial sites, facilitating the lifting and transporting of heavy loads. However, while invaluable, their sheer size and purpose also pose significant risks when not operated safely. This risk extends not only to crane operators but also to other workers and visitors on the site.
In contrast, Forensic Engineering delves into the intersection of engineering and the law, encompassing civil and criminal aspects. Within Australia, forensic engineers' primary objective is to unravel the causes behind material, component, product, or structural failures. This meticulous investigation seeks to determine whether the failure occurred accidentally or intentionally.
Accidental failures can arise from natural causes such as corrosion or fatigue, but they can also encompass incidents like car, rail, or aviation accidents. Notably, crane accidents often result in substantial asset loss and human casualties, necessitating forensic engineering investigations to ascertain root causes, liabilities, and preventive measures.
Forensic investigations in crane accidents adhere to rigorous professional standards, offering crucial technical support in various legal proceedings. Crane operations' complexity and inherent risk have made them prone to accidents worldwide, including Brisbane.
Brisbane has witnessed a surge in construction activities driven by urban expansion and infrastructure development. This growth has led to an increased reliance on cranes, coinciding with a rise in crane-related incidents. These incidents span from minor disruptions due to mechanical failures to catastrophic events causing extensive damage, injuries, or even loss of life.
Recent data from Queensland Workplace Health and Safety records underscore the urgency of implementing enhanced safety measures and protocols in response to the concerning frequency of crane accidents. Like many other urban centres, Brisbane recognises the imperative of prioritising crane safety to protect lives, assets, and the progress of critical projects.
What Causes most crane Accidents
Cranes, often the largest equipment on industrial sites, contribute to more accidents than any other machinery. But what leads to these catastrophic malfunctions? Cranes often buckle or collapse due to excessive weight, surpassing their designated limits. While every crane has strict weight restrictions, construction supervisors may either disregard these limits or need to be made aware of them, resulting in crane accidents. This link between crane accidents and poor training or rushed construction projects is a common thread.
Causes of crane accidents encompass:
Use Outside Manufacturer's Specifications:

Employing a crane beyond the manufacturer's guidelines.

Improper Crane Selection:

Choosing the wrong type of crane for the job.

Poor Weather Conditions:

Operating cranes in adverse weather.

Incorrect Crane Setup:

Flawed crane assembly and setup.

Hazardous Surroundings:

Debris or hazardous conditions around the crane.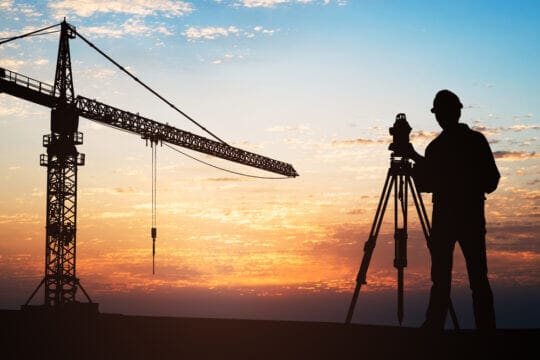 Why is Forensic Engineering so important?
Forensic engineering plays a pivotal role in investigating catastrophic events, such as the collapse of a conveyor bridge or a crane accident. These investigations often extend to intentional failures, which could indicate criminal intent and typically result in court proceedings.
Forensic engineers undertake a comprehensive investigation process. This involves meticulous inspections of the faulty structure or item, systematic collection of evidence and data, and conducting a range of experiments to understand the root cause of the failure.
The culmination of this process is a detailed forensic engineer's report. This crane accident investigation report thoroughly analyses the problem and its cause, supported by a wealth of documentary evidence, including photographs, engineering drawings, testing records, and quality control records. It also offers potential solutions and suggestions for improvement, providing a roadmap for preventing similar incidents in the future.
In addition to the crane accident investigation report, the forensic engineer may be called upon to present their findings in court, particularly in litigation matters. This requires the engineer to communicate complex technical information clearly and understandably, further emphasising the importance of their role in these proceedings.
With FIELD Engineers, you can be assured of a thorough and professional forensic engineering investigation, providing the insights and evidence you need to navigate complex legal and industrial challenges.
Recognised Experts in Equipment/Structural Failures, Vehicular incidents & Cost Disputes
At FIELD Engineers, we pride ourselves on having a team of recognised experts in equipment and structural failures, vehicular incidents, and cost dispute resolution. Our forensic engineering team employs a systematic approach, using Root Cause Analysis techniques similar to those utilised by TapRoot or ICAM. This methodology allows us to meticulously investigate and analyse the events leading up to an incident, enabling us to pinpoint the root cause and contributing factors accurately.
Over the years, we have undertaken a multitude of technical investigations, thoroughly examined evidence, and expertly assessed and identified the underlying causes of failures and accidents. Our diverse clientele includes miners, operators, and government agencies who rely on our expertise to unravel complex issues.
Furthermore, we often collaborate within a client's investigation team, serving as technical experts and seamlessly integrating with ICAM or TapRooT frameworks. At FIELD Engineers, our commitment to delivering precise, comprehensive forensic engineering services sets us apart, providing invaluable support and insights for a wide range of industries and scenarios.
Capabilities to Assist at Accidents on Mine Sites, Private Property or Amusement Parks
All forensic engineering investigations are unique and require the thorough approach of an experienced investigator to set an appropriate scope. Investigations generally require a site inspection and laser scanning (where possible), document and records review, research, modelling and testing, analysis, development of opinion, and final crane accident investigation reporting.
In our suite of forensic engineering experience, we have conducted investigations into crane and high-risk plant-related accidents (including fatalities), large-scale equipment failure, vehicular accidents, work site construction practices, and transport equipment failure.
FIELD is also uniquely placed to inspect, assess and conduct forensic investigations for theme parks and amusement rides.
We Investigate and Assess Crane Accident in Brisbane, Mackay, Gladstone & Whitsundays
FIELD Engineers lead the charge in investigating and assessing crane accidents across key regions in Australia, including Brisbane, Mackay, Gladstone, and the Whitsundays. With a laser-focused commitment to precision, we are your trusted resource for unravelling the intricate details of crane incidents.
In Brisbane, a hub of urban expansion and infrastructure development, we play a pivotal role in reinforcing safety and compliance with rigorous protocols. Our presence in Mackay, Gladstone, and the Whitsundays further underscores the commitment to enhancing safety in heavy-load operations.
Explore our case studies in Crawler Crane Boom collapse, on a construction site in Darra, Brisbane
With FIELD Engineers, you access a steadfast partner equipped to investigate and assess crane accidents with unwavering dedication and unparalleled expertise. Count on us to provide the critical analysis and support required to bolster crane safety and safeguard the integrity of your projects.
Why Choose FIELD Engineers' Forensic Engineering Services for your Crane Incident Investigation?
Navigating the intricate landscape of forensic engineering in Australia, particularly in crane accident investigation, can be a formidable task. The consequences of choosing an inadequately prepared consultant in such high-stakes situations can be substantial. What you need is a forensic engineering consultant with a proven track record in the specialised field of crane accident investigation, an in-depth understanding of industry nuances, and profound expertise in serving as an expert witness within legal contexts.
This is where FIELD Engineers, your trusted partner in this critical arena, enters. Our extensive background and industry-specific knowledge position us uniquely to assist you or your client in unravelling the complexities that surface during crane accident litigation, criminal defence, and industrial process challenges. Our forensic engineering consulting services are meticulously tailored to provide comprehensive solutions crafted explicitly for the unique demands of crane accident investigations.
We acknowledge that crane accident cases are inherently distinctive, requiring a customised approach. Our team of seasoned professionals excels in conducting methodical investigations, deciphering intricate data, and presenting findings with utmost clarity and precision. Our unwavering commitment revolves around delivering precise, reliable, and timely results, empowering you to navigate the intricacies of crane accident cases confidently.
Whether you're grappling with a crane accident dispute, our forensic engineering investigation services are meticulously honed to offer expert analysis and testimony. Leveraging our extensive experience and state-of-the-art technology, we unearth the crucial facts that form the bedrock of a robust case.
With FIELD, you're not just securing a consultant; you're forging a partnership founded on an unwavering dedication to your success in crane accident investigation. We comprehend the elevated stakes in such cases and are steadfastly committed to providing the highest level of forensic engineering expertise precisely when it matters most.
When it comes to crane accident investigation, trust us to be your unwavering partner, ensuring that your forensic engineering challenges are met with unparalleled expertise and professionalism.
We Provide Honest Forensic Engineering Investigation
FIELD Engineers is a trusted name in forensic engineering Investigation in crane accidents across Australia, renowned for our commitment to honesty and transparency. Our team of engineers conducts each investigation with meticulous attention to detail, ensuring the accuracy and reliability of our findings. We understand the complexities of forensic engineering and are dedicated to providing solutions that you can trust. Whether you're dealing with litigation, criminal defence, or industrial process problems, FIELD Engineers is your partner in navigating these challenges with confidence and clarity.
Connect with FIELD Engineers Today to Discuss Your Specific Forensic Engineering & Crane Incident Investigation Requirements
Recent case studies
Our diverse portfolio is a reflection of the expertise and skills FIELD Engineers possess and a testament to the commitment of our team.