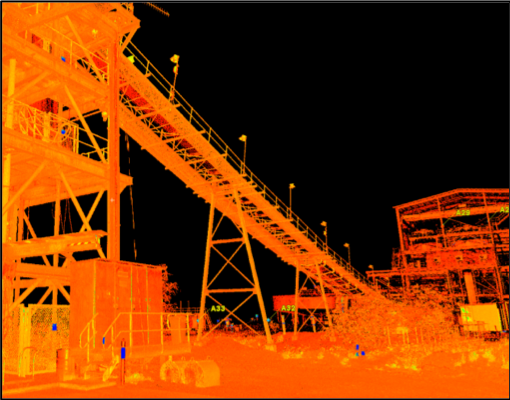 Laser Scanning Services
Advances in technology are revolutionising 3D laser scanning, but no matter how many gadgets you use, you still need expert knowledge and know how to capture and interpret critical information.
Read More

The surveying team at FIELD Engineers uses state of the art laser scanning technology to provide high accuracy as-built representations of structures to clients. These laser scanners are able to create a large and highly accurate full scale point cloud of a structure allowing it to be modelled using our design software. Our surveyors are trained to use these 3D laser scanners effectively and can be contracted to come and perform the complex procedure where required.
Laser Tracking Services
Laser tracker systems are ideal for precision measurement (±15 µm, or 0.015mm) up to a range of 160m.  This makes it ideal for survey of any size of components in the field.  These systems allow high accuracy point tracking for a great variety of applications throughout mining and heavy industry. At FIELD Engineers we pride ourselves on our ability to work with our equipment to obtain the best results for our clients in an efficient manner. The laser tracking systems work by creating highly accurate point measurements of an object in 3D space acting as a more direct solution when compared to available 3D Laser Scanners. Our laser tracking services are managed by technicians have been trained and are experienced with using our laser trackers to measure medium and large sized objects on site.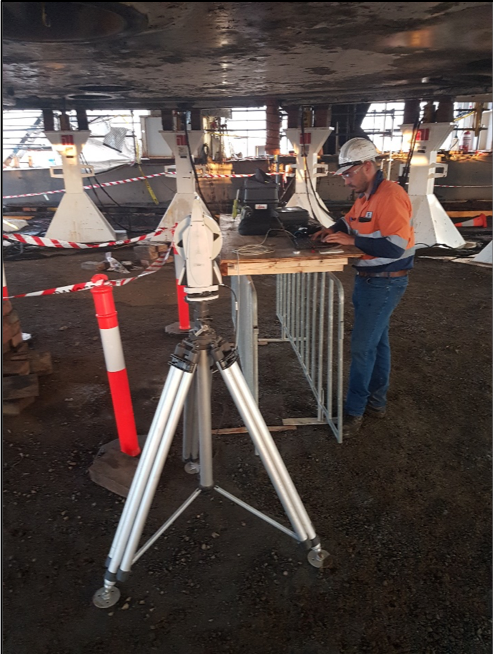 Our Services
Using the array of laser scanning and tracking survey equipment owned by FIELD Engineers, the surveying team are able to provide a wide variety of services across a number of locations like Gladstone, Mackay, Moranbah, Rockhampton and many more
We offer Point Cloud Laser Scanning and more:
3D Laser Scanning
LIDAR Scanning
Point Cloud Scanning and development
Theodolite Surveying
Laser Tracking
High Precision Optical Surveying
Point Cloud modelling
As-built structure modelling & drafting
High accuracy data collection
Read More

When contracted to develop a model of an intricate structure such as a coal wash plant, the FIELD Engineers surveyors will often go to the site and perform a high accuracy 3D scan and will use the resulting Point Cloud to develop the 3D model and then the as built engineering drawings.

This process of starting with from the laser scanner, making the 3D Point Cloud then the model and drawings has been perfected by the surveying team.
Our Surveying Projects
The FIELD Engineers mechanical and structural surveying team has applied their skills using our laser scanners, trackers and other surveying equipment in various places around Queensland and New South Wales including:
Peak Downs CHPP for BHP Mitsubishi Alliance
Newlands CHPP for Xstrata
Moorvale CHPP for Peabody Energy
South Walker – BHP Mitsui Coal
The laser scanning equipment has been used to scan many different structures and pieces of machinery including:
Mating flanges for large pressure vessels in chemical plants
Dragline 22 gearboxes at Saraji Mine
Dragline 40 rails and swing systems at Blackwater Mine
Dragline 1 boom, mast and gearboxes as Newlands Mine
Numerous coal wash plants throughout Queensland
Recent case studies
Our diverse portfolio is a reflection of the expertise and skills FIELD Engineers possess and a testament to the commitment of our team.