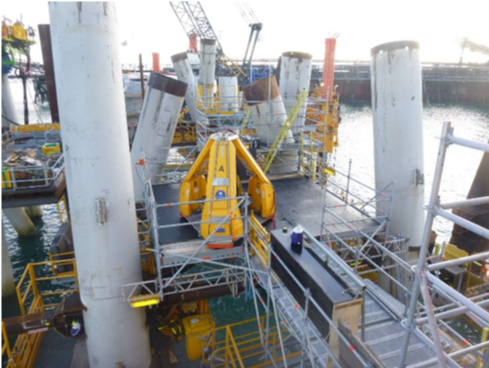 Heavy Load Weighing
When it comes to heavy load weighing, FIELD Engineers has invested in a 600 tonne capacity heavy weighing system that can easily be expanded for larger jobs. This system has been developed to be used as a tool to determine the mass and centre of gravity of large structures to aid primarily in lift and rigging planning.
Read More

We have also eliminated the need for costly lifting equipment with our hydraulic jacking system which can handle a 750 tonne load. This system can be utilised on almost any shaped structure, and can be expanded if required for your project.
What We Can Do For You…
Field engineers specialize in heavy weighing engineering and heavy duty scales engineering, and can provide heavy weighing engineering services across Australia. Heavy load weighing engineering is the calculation of the Mass and Centre of gravity (COG) of structures or equipment. To complete heavy load weighing, Field engineers can utilize up to 12 heavy duty scales (load cells) with a total capacity of 860 T.
Read More

If you have the means to raise your structure this system can be used to weigh it. Field engineers also have a hydraulic jacking system capable of lifting over 750 T which can be used in conjunction with our heavy load weighing kit to both lift and weigh your structure. The heavy load weighing system can be utilised on almost any shaped structure, and can be expanded if required for your project.
The Benefits of Heavy Load Weighing:
Allows you to know exactly what crane to hire, saving money and reducing risk of crane overload
Reducing risk of overloading supporting structures like wharves, decks and falsework.
Knowing where the Centre of Gravity is so that rigging can be properly designed to allow the load to lift safely first time.
Reducing "unknowns" in engineered lifts, allowing you to lift closer to the crane limit if need be to make the lift happen.
We Provide the Edge…
The heavy duty scales engineering system that FIELD provides has been developed as a modular kit making it easy to transport to your job-site. This flexibility has allowed FIELD to refine the procedure on various different objects and structures for your benefit.
Calibrations usually are completed previous to a weighing operation, sometimes at our primary equipment office, or can occur onsite.
Weighing High-Risk Equipment
In weighing high risk equipment and structures Field Engineers can complete strain gauge installation on the critical members  or areas of your equipment which can measure stress on your structure in real time. This unique combination of heavy weighing services and strain gauge services offered by Field Engineers will provide you with peace of mind when lifting your critical equipment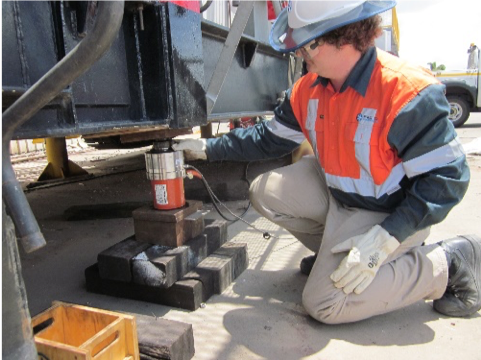 Recent case studies
Our diverse portfolio is a reflection of the expertise and skills FIELD Engineers possess and a testament to the commitment of our team.