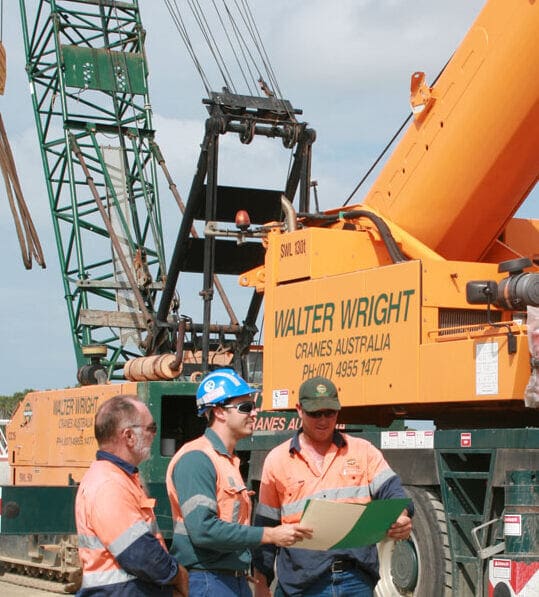 Complex Lift Planning & Engineering Services
Field Engineers' Lift Plan services are designed to ensure your heavy lifting operations' safety, precision, and efficiency.
Our comprehensive Crane Lift Planning approach includes:
Assessing the Lifting Operation:

We thoroughly evaluate your crane lifting project's specific requirements and challenges.

Planning a Safe System of Work:

We develop a step-by-step plan that prioritises safety and minimises risks.

Completing a Method Statement:

A detailed document outlining the crane lift's procedures, equipment, and safety measures.

Assistance Obtaining Any Permits Required:

We handle the necessary paperwork and permits to ensure compliance with regulations.

Illustration of Exclusion Zones:

Clearly defined areas to keep personnel and property safe during the lift.

Crane Selection & Capacity:

We determine the appropriate crane(s) for the job, considering load capacity and other factors.

Compile Lift Study:

A comprehensive study of the lift, taking into account all relevant factors.

Prepare Rigging Diagrams:

Detailed diagrams showing how the rigging equipment will be used.
We create visual representations of the project and the proposed lift procedure using advanced CAD software and aerial imagery. This allows for early identification and resolution of potential issues before the project begins.
Our lift plans also encompass:
Site Inspections:

Both via site plans and on-site visits if necessary.

Single, Dual, and Multi-Crane Lift Design:

Tailored to your project's requirements.

Detailing Crane and Rigging Requirements:

Ensuring the right equipment is in place.

Ground Pressure Calculations:

To prevent ground instability during the lift.

Transport Arrangements and Lashing Plans:

For safe and secure load transportation.

Engineered Solutions:

Customised approaches to complex crane lifting challenges.
In addition to the regular lift plans, FIELD Engineers also offers planning services that may be outside the normal limits of the Australian Standards, for example:
Preparation of multiple crane lift plans where normal load allowance factors need to be exceeded.

Re-rating cranes for a specific job; may involve exceeding the crane's standard chart capacity

Load testing cranes after repairs to test the structural strength or stability of the machine
Trust Field Engineers to provide you with meticulous crane lift plans across Australia that enhance the safety and success of your heavy lifting operations.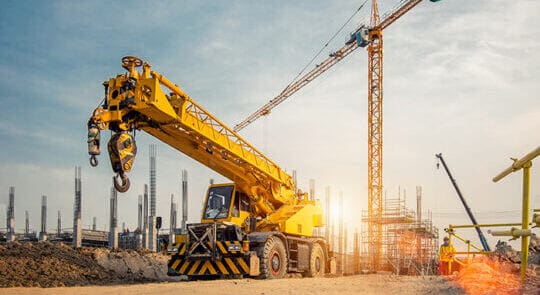 Heavy Lift Crane Engineering Specialist
FIELD's impressive fleet is complemented by a dedicated team of seasoned professionals, including project managers, engineers, OEM-trained operators, and mechanics. Our unwavering commitment to safety is evident in our comprehensive approach to service delivery. Whether it's engineering support for complex lifts, meticulous preparation of lift plans, in-depth lift studies, or the design of specialised rigging arrangements and method planning, we have your crane lifting requirements covered.
Count on us as your trusted partner for a wide range of lift planning needs. From a diverse selection of cranes and transport packages to our involvement in the planning phase during the tender process, we offer expert knowledge, project schedule advice, and consultation services. Our team excels in providing recommendations on the timing of interactions with other plant operations, ensuring seamless project execution and safety compliance.
Marine Heavy Lift Specialist
Marine projects come with an array of intricate requirements compared to their land-based counterparts, demanding specialised expertise for successful execution.  We recognise the unique challenges posed by marine endeavours, and our extensive experience spans diverse projects, including large-scale bridge construction and repair, sheet piling, pier construction and maintenance, temporary platform structures, revetment construction and remediation, dredging, and marine cableways.
Our approach is geared towards tailoring engineered solutions that precisely align with the specific demands of each project, encompassing mobilisation, delivery to the site, and an extensive range of heavy lift plans, transport, structure, barge, and mobile crane configurations, complemented by crane stability packages. Our dedicated team offers comprehensive marine engineering support, deploying suitable cranes and equipment and ensuring seamless project execution.
Regarding marine heavy lifting needs, We are your trusted partner, equipped to handle barge-mounted cranes, comprehensive barge/crane packages, and planning interactions during the tender phase. Our expert knowledge, project scheduling guidance, consultation services, and recommendations for interactions with another plant further solidify our commitment to delivering top-tier marine engineering solutions.
In addition, our proficiency extends to Ship-To-Shore projects. With strategically located depots adjacent to all major deep-water ports in Queensland, we offer complete turnkey solutions that cover every aspect, from ships and hooks to final installation. Trust us to navigate the complexities of marine projects with precision and expertise.
When is a Crane Lift Study Required?
A crane lift plan, also known as a lifting plan, is typically required in various situations to ensure cranes' safe and efficient operation. Here are some common scenarios when a crane lift study is necessary:
Complex Crane Lifts:

When a lifting operation involves complex or non-standard conditions, such as heavy or oversized loads, tight spaces, or obstacles in the vicinity, a crane lift plan is essential to determine the best approach and mitigate risks.

Critical Lifts:

Critical lifts pose a significant risk to personnel, equipment, or the environment if not executed precisely. These lifts require thorough planning, and a lift plan is mandatory to establish safety protocols.

Structural Changes:

If there are structural changes or modifications to a building or site, a lift study may be necessary to ensure that the crane's capacity and setup align with the new conditions.

Safety Regulations:

Compliance with safety regulations is crucial. Some jurisdictions and industries have strict requirements for crane lift planning and documentation. In such cases, a lift study is mandatory to demonstrate compliance.

New Equipment or Operators:

When new equipment or operators are involved, a lift study can help assess the operator's competence and ensure that the equipment is suitable for the task.

Unusual Loads:

Unusual or sensitive loads, such as hazardous materials or fragile equipment, require special consideration. A lift plan helps in devising the safest and most secure approach.

Site-Specific Conditions:

Each job site has unique conditions that may impact the lift, such as ground stability, weather, and accessibility. A lift study takes these factors into account.

Contractual Requirements:

Some contracts or project specifications may explicitly require a lift study as part of the project planning and execution.

Preventive Measures:

Proactive planning can prevent accidents and costly delays. Even for routine lifts, conducting a lift study can enhance safety and efficiency.
Why Choose Field Engineers for Your Lift Plan Requirements?
When it comes to choosing a partner for your lift planning needs, Field Engineers stands out for several compelling reasons:
Site Inspections: We thoroughly review your site, ensuring that the lift plan aligns perfectly with your specific requirements. We provide method statements and safe systems of work as needed to prioritise safety and efficiency.
The Right Tools: FIELD boasts cutting-edge technology, advanced systems, and a team of experts who combine their knowledge to deliver top-notch lift planning services tailored to your business.
Responsive Support: We take pride in our agile organisation, ready to respond promptly and effectively to any lift planning queries or challenges that may arise during your project.
High Quality: With decades of professional experience under our belt, Field Engineers is unwavering in its commitment to delivering the highest standards of service and planning, ensuring the success and safety of your operations.
Cost Effectiveness: Our extensive experience allows us to develop solutions that align with your project's time and budget requirements, offering a cost-effective approach without compromising quality.
CICA Membership: We are a proud member of the Crane Industry Council of Australia (CICA), the national peak body for the crane industry. This membership reflects our dedication to adhering to industry standards and best practices.
When you choose us for your lift planning needs, you partner with a team that combines expertise, technology, and unwavering commitment to deliver exceptional service tailored to your unique project requirements.
What We Can Do For You…
From verification of crane lift plans prepared by others, to rigging plan studies and full scale feasibility studies we can help your rigging operations happen safely and efficiently. FIELD Engineers is represented by David Hartigan on the Standards Australia Committee ME-005 for mobile cranes and is a member of the Crane Industry Council of Australia so you can be assured of our ability to certify your lift plans.
In the process of developing a regular lift plan, the feasibility of the lift in terms of crane utilisation, allowable ground bearing pressure and spatial constraints is checked to ensure the lift can be performed safely with the equipment provided. When this is done, a fully engineered rigging plan is developed along with detailed lift instruction drawings to guarantee the clearances around objects throughout the entirety of the lift.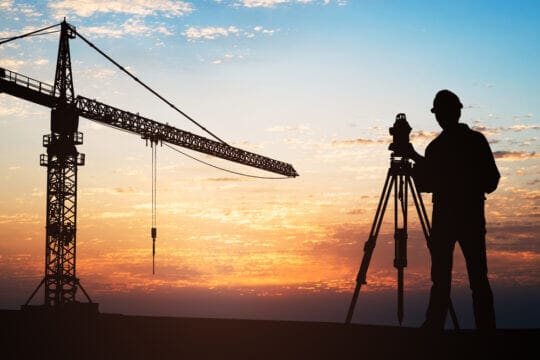 Plan the Perfect Crane Lift with Us
Complex crane lifts demand expertise and support to ensure safety, protect your equipment, and safeguard your materials. With each site, crane, and lift presenting unique challenges, meticulous attention to detail is crucial to ensure safe and compliant operations in accordance with Australian OH&S standards. FIELD Engineers is dedicated to providing a comprehensive lift planning service that guarantees the safe and smooth execution of your lifts.
Our team of lift planning experts collaborates closely with you to identify and mitigate potential risks, helping you steer clear of hazards and equipment damage. Our overarching goal is to ensure your teams' well-being, so they can return home safely at the end of the day. No matter how intricate your crane lift may be, trust FIELD Engineers to provide the expertise and support needed to make it a secure and successful operation.
Our Skills and Experience
With hundreds of critical lifts planned and certified to date, our engineers are specifically trained in engineered lift and rigging planning.
Years of crane lift planning experience
Access to FIELD Engineers Heavy Weighing Kit used to determine the COG of any structure
Familiar with many different crane designs, makes and models
Are able to adapt rigging and lift plans to account for available on-site equipment
Familiar with a range of rigging techniques and rigging equipment
The engineered lift planning services that FIELD Engineers offers ensure a quick turnaround for engineered lift plans.
Our lifting plan services can take the difficulty, risk and worry out of a complex lift. Whether the crane is at high utilisation, in a confined space or if the load is large or needs intricate rigging, the experienced engineers at FIELD will test the lift feasibility and then provide a lift plan ensuring it can be completed safely and easily.
Get More Information on our Lift Planning Services
Field Engineers are readily available to provide comprehensive information if you're seeking additional details about our lifting plan services. With our expertise, state-of-the-art equipment, and efficiency, we are fully equipped to address all aspects of Crane Lifting Plan.
Understanding the criticality of downtime in your operations, our dedicated team is committed to delivering timely and precise service. To initiate the process or gain deeper insights into our services, don't hesitate to contact us at 1300 854 782 or via email at enquiries@fieldengineers.com.au. Your inquiries are our priority, and we are here to assist you every step of the way.
Recent case studies
Our diverse portfolio is a reflection of the expertise and skills FIELD Engineers possess and a testament to the commitment of our team.